The National Association of Museum Schools is the anchor that connects museum school educators and museum professionals around the country. 
NAMS is the organization dedicated to expanding the successful museum model to more classrooms and schools. Join NAMS and become inspired by passionate thinkers within the museum school community.
Great Membership Benefits:
Unlimited access to members-only resource library on NAMS website.

Monthly Newsletters with school spotlights, sharing of best practices, and current research on museums and schools.

Opportunity to network with Museum School and Museum Leaders through panels, conferences, a members-only Facebook Group, and more.

Access to Professional Learning opportunities through webinars, forums, and workshops, including archived sessions.

Access to the "Ask an Expert" program and the fee-based technical assistance and consulting services from NAMS leaders.

Discounts on the NAMS Annual Conference, the nation's only conference focused on museum-model instruction, and other NAMS fee-based event.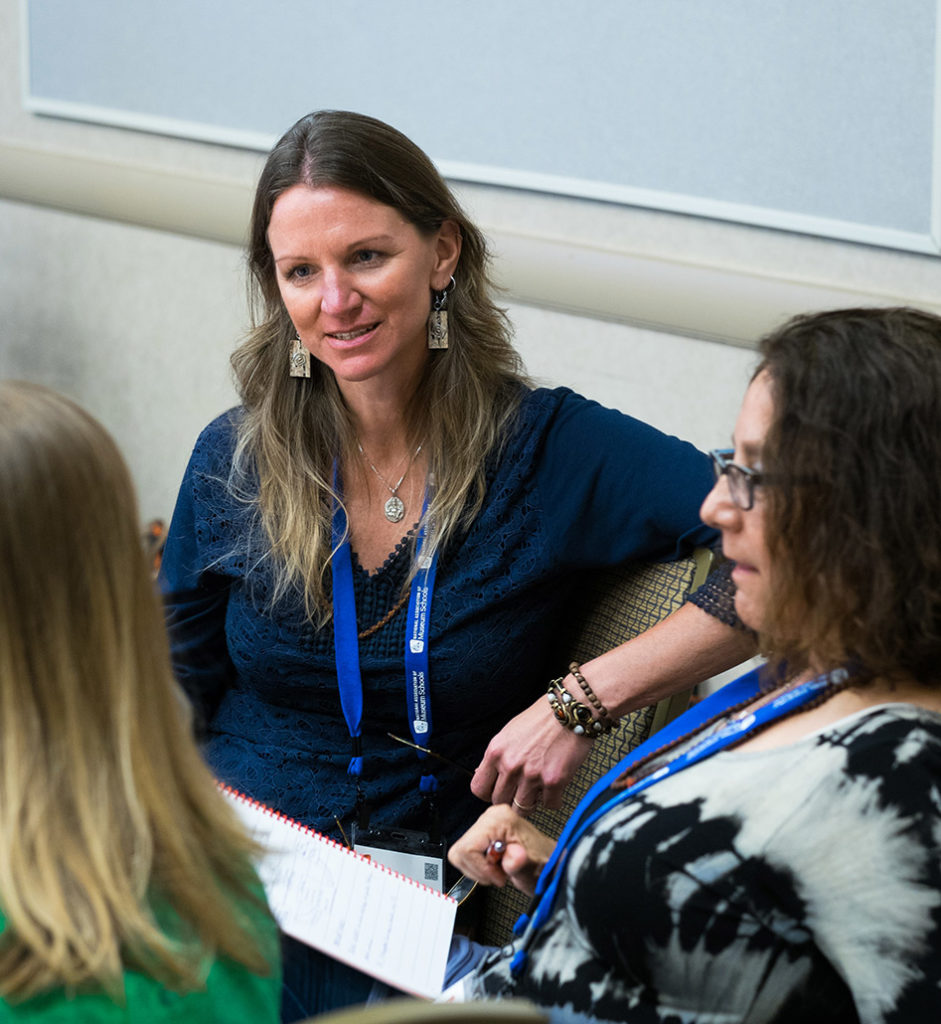 Members-Only Resources
This small collection of resources is just a sampling of the many resources available to NAMS members. Join the National Association of Museum Schools today. Membership is free and gives you access to a variety of resources, networking opportunities, professional learning and more.
Instructional Resources
A Day in the Life of a Scientist Unit Guide
A day in the life of a scientist can be an exciting adventure. The lesson plans outlined in this document take students on an exploration of weather, light, magnets, and sound.
Adaptations Lesson Plan
Students will understand the form and function in organisms that allows them to succeed in their environment.
Partner Resources
Sample Partner Agreement
Wondering what a museum partnership might entail? Check out this sample agreement to learn how schools AND museums/partners benefit from a formal partnership!
Connection
Members flourish when they connect with each other. Discover other professionals that share your vision to promote innovative education.
Professional Learning
Engage in high quality, relevant professional learning opportunities through ongoing webinars, forums and annual conferences.
Relevant, timely information
Stay tip of sphere with education discussions and issues updated regularly on NAMs website and emails.
Networking
Enjoy opportunities to network with museum school leaders and staff. Plus connect to museum professionals within your region and nationally.
Leadership Opportunities
Opportunities to lead and serve are available on the Board, Advisory Council, committees and special projects. Members will engage in problem-solving, creative and complex thinking to benefit schools and museums.
Impact
Membership in the National Association of Museum Schools offers members the opportunity to develop leadership skills, mentor colleagues, and grow professionally by aiding in the expansion of the museum model.